Congrats to the February E Book Winner!
Congratulations to our winner Loren and to everyone who signed up for our newsletter and E Book giveaway! As a special bonus and thank you, we would like to extend to you, our valued reader, 20% off the C5 Corvette Book of Knowledge Owners/Buyers Guide & Membership!! Simply enter the discount code, "20percent" (without the quotation marks) at checkout when you visit, https://www.corvette-web-central.com/Corvette-buyers-guide.html Use the code as soon as possible as this exceptional offer will expire one week after release or 2/8/11.

In addition, for a limited time, we're giving away free cool Corvette hats in our online store, http://corvettewebcentral.myshopify.com/ We offer already low prices on top of these exceptional free hats and can't afford to run this promotion forever!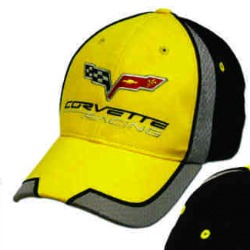 Corvette Museum News
Mark your calendars for Saturday, April 30th at the Corvette Museum in Bowling Green Kentucky! The 2012 C6 Corvette will be unveiled for the first time to the public at the C5/C6 Bash! This is not the new C7 Corvette but it's still exciting if you have never seen a new model release. Next year will most likely be the release year for the next generation C7! Below is the time you can get near the almost certainly last C6 generation model year 2012 car. 11:00am – 12:30pm S8 Seminar: Walk-Around of the new 2012 Corvette

* Speakers: Tadge Juechter, Corvette Chief Engineer, Kirk Bennion, C6 Designer and Harlan Charles, Corvette Product Manager
* See the new 2012 Corvettes up close
* Located on the Plaza by the Logo Circle


The C5/C6 Corvette Bash is usually the most important show of the year at the Museum so make sure and plan ahead! Click here for all the scoop at the Museum!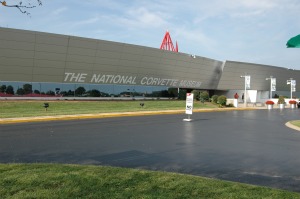 Corvette Museum 2011 Events
Click here for all the 2011 Corvette events!
GM Gives Free Driver Training to New Corvette Owners!
All models to get special driver program! Since its introduction as a 2009 model, Chevrolet has offered customers who purchase a new Corvette ZR1 a two day, tuition paid, ZR1 Driving Class through either Bob Bondurant School of High Performance Driving (near Phoenix, AZ) or Ron Fellows Performance Driving School at Spring Mountain (outside of Las Vegas, NV) – the official Driving Schools of Chevrolet.

For Corvette customers who take delivery of any new 2010 or 2011 Corvette model (coupe, convertible, Grand Sport or Z06) from January 4, 2011 through February 28, 2011, Chevrolet will offer these customers an opportunity to attend the two day ZR1 Driving Class at one of the two official Chevrolet Driving Schools of their choice. Eligible customers who elect to take advantage of this opportunity within one year of their delivery date will have their tuition paid for by Chevrolet to attend the ZR1 Driving School class. All eligible customers will be responsible for their accommodations (lodging, meals, etc.) and travel to and from the school.

This special limited time offer is in addition to other current Corvette incentive programs. The offer cannot be exchanged for a cash value or additional vehicle discount.

What a cool way to reward all Corvette owners! We can't think of a better way to spend a vacation! The thought of tearing up the track in a Corvette other than yours can bring any Corvette fan great joy!

-Courtesy of the National Corvette Museum
VIN 001 2011 Corvette Carbon Z06 Sells at Barrett Jackson!
The very first 2011 Z06 Carbon Limited Edition sold at Barrett Jackson Auction in Scottsdale, AZ for $231,000. The auction was aired on the SPEED channel live Friday January 21st. All proceeds benefit the Corvette Museum and will benefit the Museum's planned Motorsports Park – a nearly 500 acre facility complete with road courses, autocross course, skid pad, karting track and drag strip.
Details:
Celebrating 50 years of LeMans Racing Heritage, Chevrolet created this special one-off production Corvette Z06 as the first 2011 Corvette manufactured with VIN 001. Proceeds to benefit the National Corvette Museum. Title in transit. Details: Celebrating 50 years of LeMans Racing Heritage, Chevrolet created this special one-off production Corvette Z06 as the first 2011 Corvette manufactured with VIN 001. Signed by current Corvette drivers plus Hall of Fame drivers Dick Thompson and Dick Guldstrand, this Corvette was also the first Z06 to feature the Z07 performance package. Special features were all installed at the Corvette plant in Bowling Green, KY. The winning bidder will receive a VIP factory and National Corvette Museum tour along with a one year membership to the museum. Features of this special 2011 Corvette Z06 include Arctic White with Competition Grey headlamps, mirrors and wheels, heritage 1960 style blue split stripes, door numbers and 50th Anniversary of LeMans racing logos, blue brake calipers, new for 2011 Z07 performance package with Brembo carbon ceramic brakes, 19" front and 20" rear 20 spoke wheels, Michelin PS2 tires, Magnetic Selective Ride Control, black carbon fiber front splitter and rockers, ZR1 style rear spoiler, Ebony leather wrapped interior with Competition Grey trim, LS7 7.0L 427/550hp small block V8 with dry sump system and titanium components, 6-speed manual transmission with launch control, more aggressive exhaust tuning, carbon fiber fenders and floor panels, and aluminum frame structure and magnesium engine cradle. One-of-a-kind VIN 001.

-Courtesy of Barrett Jackson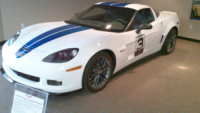 C5 Corvette Book of Knowledge Buyers & Owners Guide
Well, we did it! After years of research and hard work we finally finished the C5 Book of Knowledge! The book evolved into more of a well round ownership experience book. Consider it a bible for C5 Corvette owners!
It instills the tools to empower every Corvette enthusiast to purchase, own and maintain their dream C5 Corvette. The book also teaches you what makes the C5 generation unique along the way. We provide you the tools and the knowledge to keep your life easy! You only need to provide enthusiastic passion........ The C5 Corvette Book of Knowledge! This link lists more details on the E Publication!


Our site is growing everyday and for that we thank all of you! If you haven't stopped by in a while we have added newer style Youtube players so the videos are easier to watch. We also add videos almost everyday now with even more categories. We have a cool search function for Corvette News from Google in which all things Corvette come to us from the web for you to read! Click here to see the what we are talking about! There is just too many things to list that are new so just come and take a look around again! We look forward to seeing you.
Whats New!
Corvette Videos!
Corvette-web-central.com Home page!