Corvette Fans,


SEMA Highlights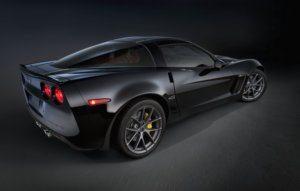 The Jake Edition is a Grand Sport Coupe, with Z06 wheels featuring the Competition Gray finish. The matte Jake hood graphic from the GT1 commemorative model adds a subtle visual statement, while a host of other accessories round out the carís unique appearance. Most of the parts added to this special Grand Sport are available today as Genuine Corvette Accessories or through any Chevrolet dealerís parts department. Click here to read more about Corvette Jake Edition!


Z06X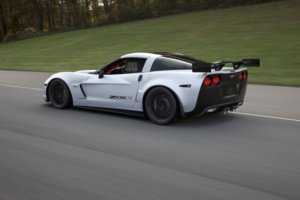 Looks like GM has created the Z06X Corvette for a special niche! What is that you might say? How about kicking some serious but on a track! The concept was created to show the potential of the Corvette Z06. They say ďItís a classic case of form following function,Ē. We have to agree! The recent economy bankrupted GM but it sure looks like the Corvette is untouched by the bean counters. Glad to see that maybe GM may have the correct management team to let engineers and factory workers build the things dreams are made of once again! Read the official press release below! Read the official press release here!
C5 Corvette Book of Knowledge Buyers & Owners Guide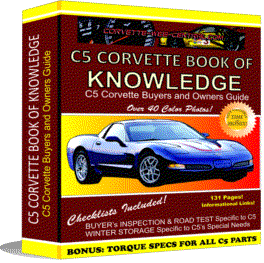 Well we did it! After years of research and hard work we got it finished! The book evolved into more of a well round ownership experience book! Consider it a bible for C5 Corvette owners!
It instills the tools to empower every Corvette enthusiast to purchase, own and maintain their dream C5 Corvette. The book also teaches you what makes them unique along the way! We provide you the tools and the knowledge to keep your life easy! You only need to provide the enthusiastic passion........ The C5 Corvette Book of Knowledge! This link lists more details on the E Publication!


Our site is growing everyday and for that we thank all of you! If you haven't stopped by in a while we have added newer style Youtube players so the videos are easier to watch. We also add videos almost everyday now with even more category's! We have a cool search function for Corvette News from google in which all things Corvette come to us from the web for you to read! Click here to see the what we are talking about! There is just to many things to list that are new so just come and take a look around again!
Whats New!
Corvette Videos!
Corvette-web-central.com Home page!