C6 Trunk Mod
Is your battery dead on your C6 Corvette?  Did you lock your keys in the car?  Its an easy fix, its almost free and only takes a few minutes to get into your car.  Yes you guessed it there is a catch.  It requires installing our C6 Trunk Mod to your car.  You can DIY this very easily and with items you may have laying around the house.  
What you will need:
Lacing Cord
Electrical Tape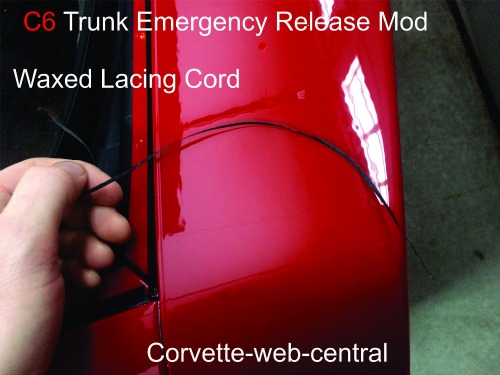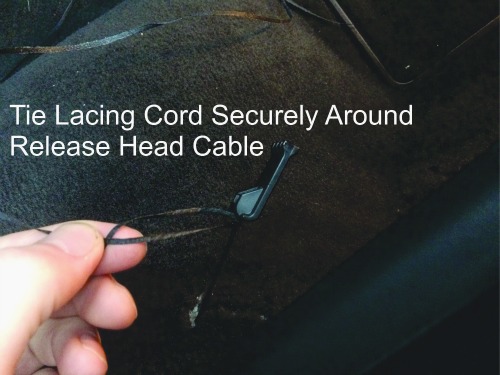 When using option 1 routing you will have to be careful where the cord goes over the seal.  You can run it all the to the plastic trim and run it over just make sure its free and you route it correctly away from the trunk rubber stop.  Make sure and test first.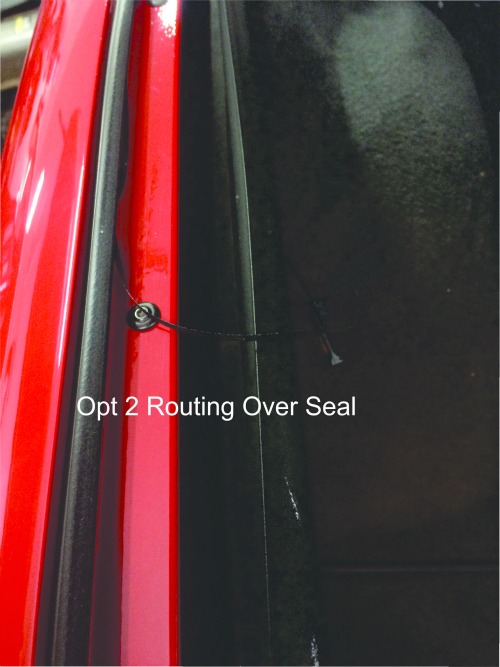 For the sake of this example routing is made obvious.  Its worth taking the time to experiment with the best overall location for your security concerns.  The tips offered here are by no means the only way you have to do this.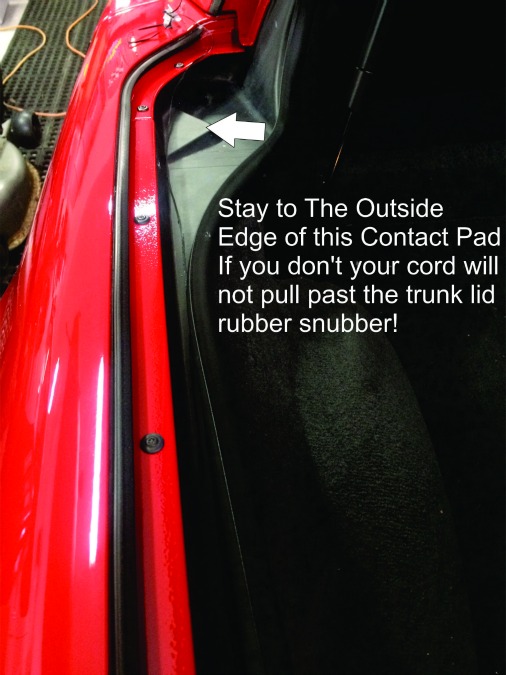 Like we said before just one location you could use!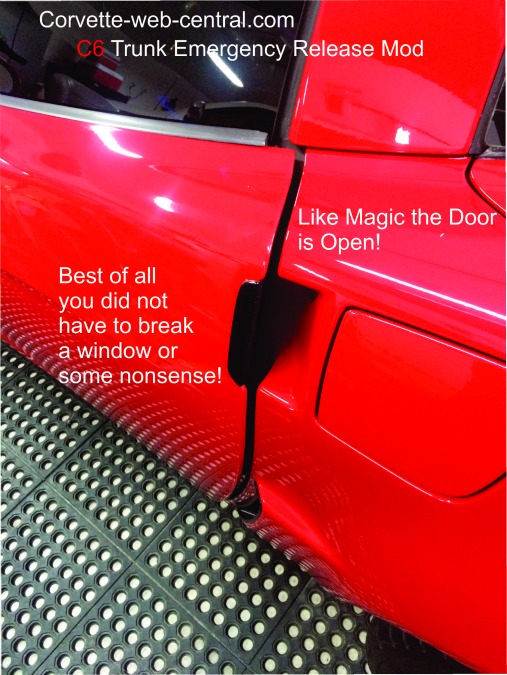 We hope you find this helpful and we loved having you part of the exclusive Corvette-web-central family insider tip club!