Corvette Salvage Home
The Corvette Salvage section is designed to be a list of great places to start looking for parts or cars that you may need for your car. They all differ a little in the amount of parts they have and also what kind. I will try and help narrow down your search by telling you which ones carry what year cars more predominantly. This link is for project cars, salvage and rebuildable cars of all makes and years. 


We have had great luck with local auctions also. You can get cars in your area at great prices fix them up and make some extra money or just keep them. Some need no work at all. It really just depends on the situation. The hard part is they don't advertise. That makes finding them nearly impossible!

On this next link is a mix of different years of rebuildable cars Similar to the link above. One thing you could do with these cars is to use one in a Factory Five Racing GTM Supercar. The GTM looks similar to a Ford GT but uses all C5 Corvette parts except for a transmission. There are several places that sell all the parts for this car so you dont have to piece it together one by one. SMC Performance is one of them (look below).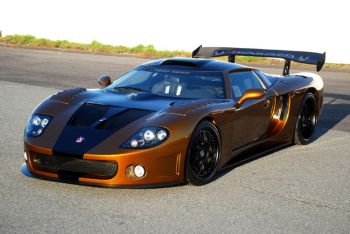 Click here to see what a Salvage Corvette can turn into!

Click here for Corvette Salvage Parts all years
Ok here is one of our favorite places to find great parts at decent prices. I found him a couple of years ago while doing an engine project for our Web Car's C5 supercharger install. He has almost new parts most of them have never been used but may have been installed and then removed from the cars. He is in the Detroit area and has fast shipping and a lot more parts then may be listed on his website. Worth a call for sure or an email. If you email him he will quote you back a price pretty quickly. He may even have one of these sitting in his warehouse!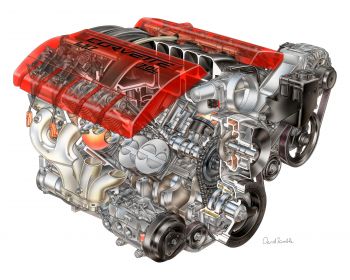 Another place that seems pretty helpful and has higher end cars like Corvette's, Vipers, Mustangs, GTO's, stored inside from the weather is Cleveland Pick A Part. They boast and I quote here "Over 20 Years of Service
New Arrivals Daily
National & International Parts Delivery
Computerized Parts Inventory
Nationwide Parts Locator Service
Thousands of Vehicles safely stored in our over 300,000 sq. ft. of warehouses.
Standard Warranty all ALL Parts
Family Owned and Operated
Click here to Find Parts at Cleveland Pick A Part


Corvette Salvage Parts Auctions
Have something to share about Corvette parts or the best wax you like to use!
Do you have a great information? Share it! This is the place where everybody in the Corvette community can share things about their Corvette. Have a question ask it here. Share a picture of your car here.
What Other Visitors Have Said
Click below to see contributions from other visitors to this page...



Is your other car a Toyota? Need parts? Click here for Toyota parts! (a new window will open)