Details of the C6 2005-2013 Z06 Corvette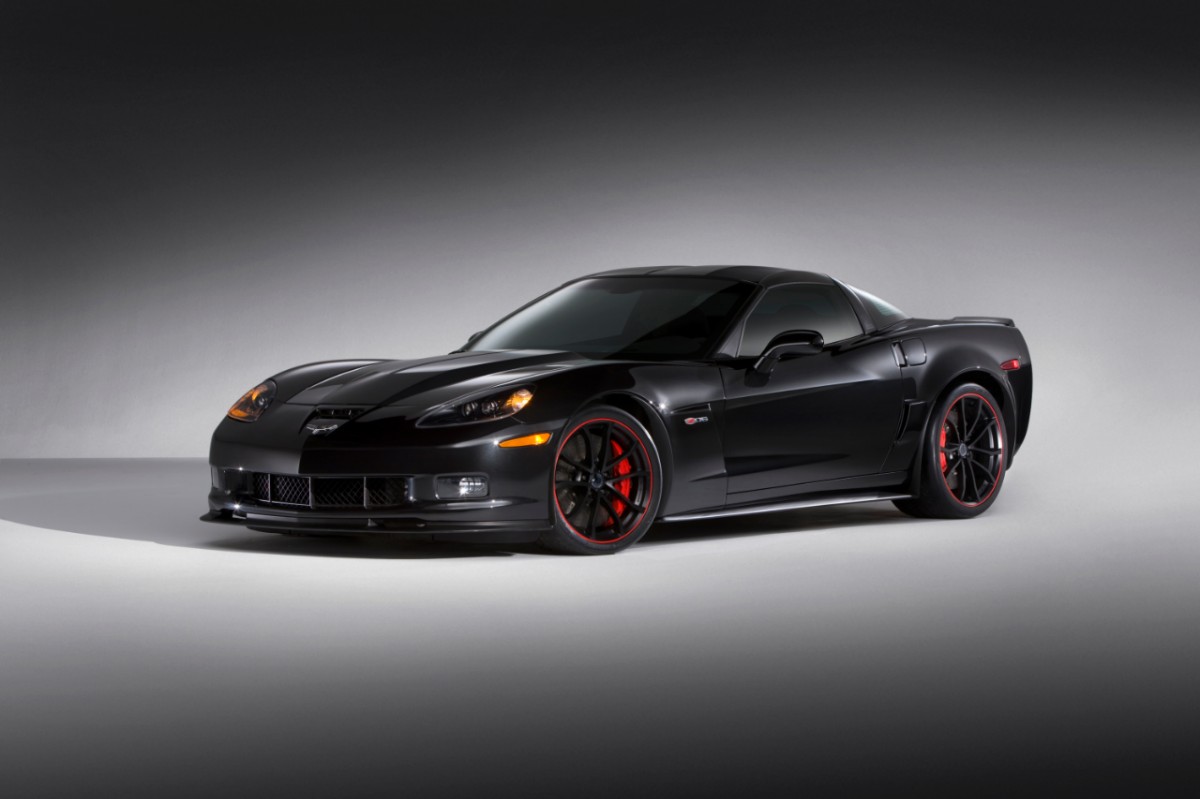 2012 Corvette Z06 Centennial Edition
Here we cover the C6 Z06 Corvette in detail. From the LS7 engine and where to go for performance items. To its all aluminum frame and its awesome LS7 427ci 7.0L 505 Hp engine. 
Other Z06 Generations
Visual Cues for the Z06 Corvette
A wide front fascia with a large, forward-facing grille opening, a splitter along the bottom and "Gurney lips" along the sides to provide aerodynamic downforce
A cold air scoop in front of the hood that integrates an air inlet system for the engine
The trailing edge of the front wheel opening is radiused to achieve improved drag, but protects the body finish with a tough molding, and a large air extractor is located behind the wheel
A fixed-roof body style optimizes body rigidity and aerodynamics
Wider rear fenders with flares cover the massive rear tires and a brake cooling scoop in front of the wheels visually balances the fender extractor
Taller rear spoiler houses the CHMSL on the top of the rear fascia
10-spoke wheels
Four larger stainless steel exhaust outlets
New-design Z06 badging on the front fenders
Z06 Major Differences from Base C6 Corvettes
LS7 7.0-liter/427-cubic-inch Gen IV V-8 with lightweight reciprocating components
505 horsepower (373 kw) at 6200 rpm
475 lb.-ft. of torque (657 Nm) at 4800 rpm
7000 rpm redline
Titanium connecting rods and intake valves
Dry-sump engine lubrication system
Engine hand-built at GM's new Performance Build Center
Z06 Corvette Aluminum body structure with one-piece hydroformed perimeter rails frame and magnesium front cradle
Fixed roof design optimizes body rigidity and aerodynamics
Carbon-fiber composite front fenders and front wheelhouses
Unique front fascia incorporating a larger grille, cold-air scoop and lower air splitter
Wide-body rear fenders and a unique rear spoiler incorporated with the CHMSL
Huge 14-inch (355-mm) cross-drilled front disc brakes with six-piston calipers and 13.4-inch (340-mm) cross-drilled rear rotors with four-piston calipers
18 x 9.5-inch front wheels with 275/35ZR18 tires and 19 x 12-inch rear wheels with 325/30ZR19 tires
3-inch-diameter exhaust with bi-mode mufflers and larger polished stainless steel tips
Engine, transmission and differential oil coolers; and steering cooler
Rear-mounted battery to improve weight distribution
Unique interior features including revised gauge cluster and lightweight two-tone seats with more aggressive bolsters
Curb weight of 3130 pounds / 1419.7 kg (estimated)
3 inches (76.2 mm) wider than other Corvette models
Vehicle developed simultaneously with C6-R racecar
Z06 Aluminum Frame

New for the 2009 Z06
• Two new custom interiors: Dark Titanium and Ebony
• Two new exterior colors: Cyber Gray Metallic and Blade Silver Metallic
• Bluetooth phone connection available
• Steering wheel audio controls standard on all models
• Variable steering ratio standard on all models
• "Crossed flags" emblem has new, bright surround
• Power hatch pull-down standard on coupe and Z06
• Z06 dry-sump oil system capacity increased to 10.5 quarts (9.9 L) – same as ZR1
• New Z06 "spider"-design wheels in Sparkle Silver, Competition Gray or chrome
• Z06 sill plates with logo
• Z06 red and titanium interiors have color-matched lower instrument panel and door panels

C6 Z06 LS7 Engine Specs
The LS7's specifications include:

Unique cylinder block casting with large, 104.8-mm bores and pressed-in cylinder liners
Forged steel main bearing caps
Forged steel crankshaft
Titanium connecting rods with 101.6-mm stroke
Cast aluminum flat-top pistons
11.0:1 compression
Dry-sump oiling system
Camshaft with .591-inch lift
Racing-derived CNC-ported aluminum cylinder heads with titanium intake valves and sodium-filled exhaust valves
Titanium pushrods and valve springs
Low-restriction air intake system
Hydroformed exhaust headers with unique "quad flow" collector flanges.

Click here for LS7 Engine Details and Pictures
Z06 Wheels
Click here for Z06 Wheels and Tires




Have something to share about Corvette parts or the best wax you like to use!
Do you have a great information? Share it! This is the place where everybody in the Corvette community can share things about their Corvette. Have a question ask it here. Share a picture of your car here.
What Other Visitors Have Said
Click below to see contributions from other visitors to this page...

Blade silver zo6 Not rated yet
I fell in love with the zo6 back in 2006 when they came out.from that moment on I wanted one,it is a great car
Blkvette87 Not rated yet
My 2009 zo-6 is really a great driver. It's light, fast and slippery when it comes to aerodynamics. It's a real bargain these days and has beautiful looks …


Click here to go back to the home page from Z06 Corvette