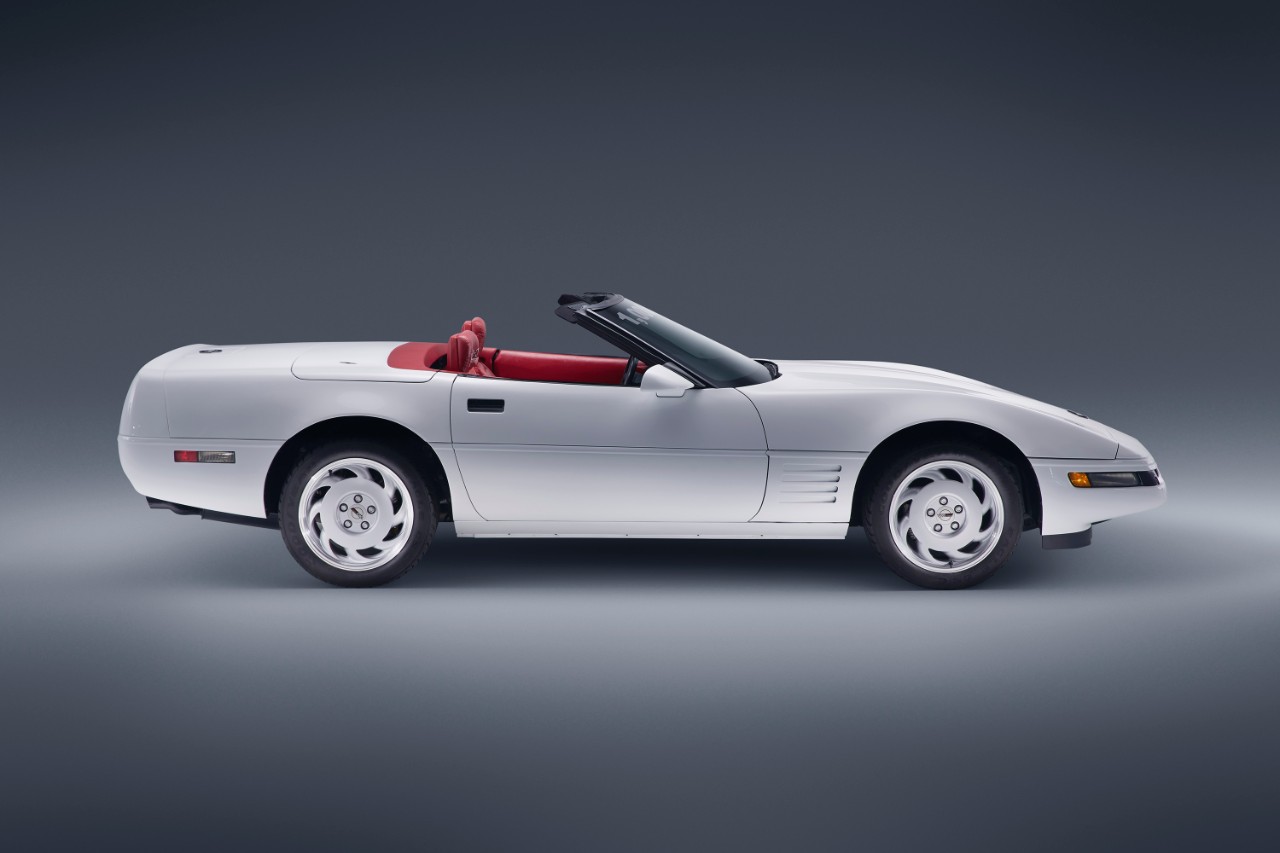 C4 Corvette 
The C4 Corvette was made from 1984-1996.  Due to economic challenges of the time the world was not graced with a 1983 model year of the Corvette.  Production was to begin for the 1983 model year but quality issues and part delays resulted in only 43 prototypes for the 1983 model year being produced that were never sold. All of the 1983 prototypes were destroyed or serialized to 1984 except one with a white exterior, medium blue interior, L83 350 ci, 205 bhp V8, and 4-speed automatic transmission.
C4 Corvette Facts
Production began on January 3, 1983

The L83 Crossfire Engine was a Carry over from the 1982 Corvette C3
In 1985, the 230 bhp L98 engine with tuned port fuel injection became the standard engine

1984 through 1988 Corvettes offered a Doug Nash designed "4+3" transmission

 The ZF6-speed manual transmission replaced the 4+3 in 1989

Center High Mounted Signal Light (CHMSL) – a third center brake light – was added in 1986

In 1987 B2K twin-turbo option became available from the factory and was better known as the Callaway Corvette.  Was an option from 87-91.

The B2K option produced 345 bhp and 450 lb·ft later versions boasted 450 bhp and 613 lb·ft 

The 1990 model year Corvette was the first for the ZR-1 option

In 1991, all Corvettes received updates to the body, interior, and wheels.
For 1992 model year, the 300 bhp LT1 engine was introduced with an increase of 50 bhp over 1991's L98 engine. 

The LT1 engine featured reverse-flow cooling (the heads were cooled before the block), which allowed for a higher compression ratio of 10.5:1. A new distributor was also debuted. Called "Optispark", the distributor was driven directly off the front of the camshaft and mounted in front of the timing cover, just above the crankshaft and harmonic balancer.  Also new for 1992 was Acceleration Slip Regulation (ASR)

The 1993 Corvette was the first car GM introduced the world to the Passive Keyless Entry System

Production of the ZR-1 ended in 1995 with production of 6,939 cars

The Grand Sport (GS) version in 1996 marked the end of production for the C4 Corvette and came with the high-performance LT4 V8 engine, producing 330 bhp

The Grand Sport came only in Admiral Blue with a white stripe down the middle, and black wheels and two red stripes on the front left wheel arch.