C4 Ask Corvette Garage Talk
1984-1996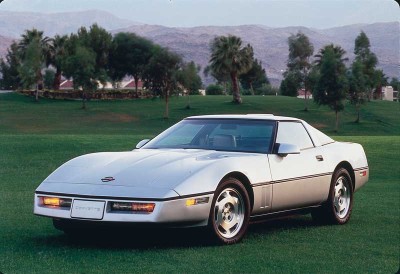 Below you can find an entry form to C4 Ask Garage Talk. You can submit a question about problems you have with a C4 Corvette. Also you can Respond to other peoples questions.
Please Note: Due to the amount of submissions we get and the great collective knowledge of others out there we ask that everyone pitch in to make all the answers better!
You could even be saving the wave of the internet age by helping a fellow Corvette owner by lending a hand online! Just browse the topics and share any information you might have to share by clicking and posting. Dont worry we review everything and make sure its meets basic standards for those that worry.
You can Post New Questions in the boxes
or Respond to Postings Below by clicking the blue links if you have something to share. You can also read them if you are curious.
We ask if you are posting a new question to state your description (first block) as short and specific as possible. You can write as much as you need in the problem block.
Please dont include contact information except where required. Our system will automatically respond to you when you have an answer.
Our system is safe so you never have to worry about privacy.
We thank you so much for visiting and sharing now lets get to work!
Click to return to Corvette Ask from C4 Ask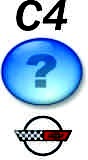 Have a Question About a C4 Corvette Ask it Here!
Please share as much information about your problem as you can!
Answers
Scroll & Click below to see Corvette Ask Questions from other visitors to this page...
P.S. The questions with stars have been answered (comments) and rated. Scroll down more to see unanswered questions with no stars or click a question to read the comments and add more information!

Use the form above to enter your question and once it gets approved look for it below! You will receive an email that will take you to your page!

C4 Ask is for Corvette owners that are experiencing problems with their Corvette. They can post questions, share information or words of wisdom on any subject pertaining to C4 Corvettes.
You can understand that some question by nature will be subjective. We still try to answer all questions in which we understand what is be asked.
Pictures make everything better so if you have them please post them. Our system will open a box on your computer to locate the picture you wish to upload on to the site. Dont worry its your computer that is doing the work not us. So you are always safe.