Corvette C7 Stingray
See Our Corvette C7 Picture Gallery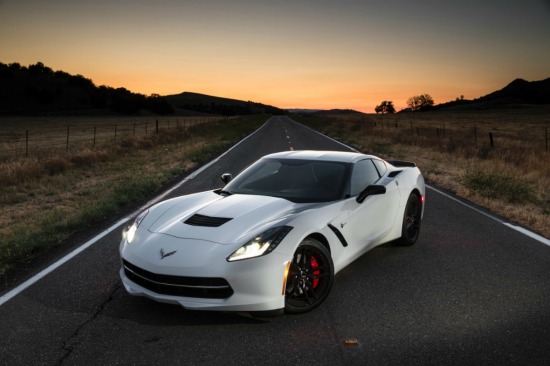 Detailed C7 Corvette 2014+ Links
C7 Corvette Facts
Customer delivery of the 2014 Corvette began in September 2013

Delivery of 2014 Corvette Stingray Coupe to dealers began on September 18, 2013



The Gen 5 Small Block engine used in the 2014 Chevrolet Corvette Stingray is built in GM's Tonawanda Engine Plant.


Carbon fiber hood and removable roof panel.




Its fenders, doors, and rear quarter panels remain fiberglass composite.

 The C7 uses Aerogel, a material developed by NASA, to keep heat from the transmission tunnel from transferring into the cabin.

Chassis is made of hydro-formed aluminum.

The under-body panels are made of "carbon-nano" composite 


2014 Model Year is the only year the 6 Speed Automatic 6L80

2015 Model Year is the first year for the 8 Speed Automatic 8L90

2015 Model Year is the first year for the Z06 performance version

2015 Debuts the LT4 engine exclusively available in the Z06 Corvette
The Corvette C7 debuts with a new 7 Speed Rev Matching manual transmission and 6 Speed Paddle Shift Automatic.  Options of 2 different seats, Brembo brakes, functional flow through radiator cooling that vents out the hood is also standard.  
Internal Site Search Box

2014 C7 LT1 Engine 
See Pictures Below!

Chevrolet released information on the new LT1 engine for the 2014 C7 Corvette Read More
GM has assigned their special internal codes for the new Corvette and they are as follows.
GMX721 = C7 Coupe
GMX711 = C7 Convertible
GMX731 = C7 Z06
GMX245-SSC = Corvette SS or ZR-1(mid-engine Corvette?)