Best Indoor Corvette Car Cover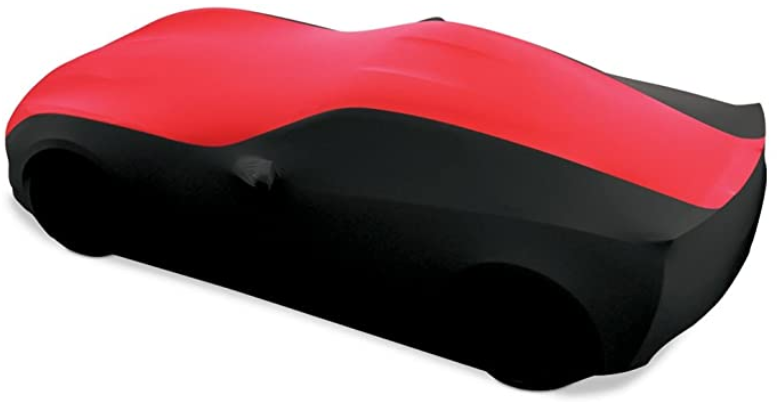 Best Indoor Corvette Car Cover
---
Best Indoor Corvette Car Covers | By Chris Trautman
We have spent months and months looking and testing Corvette car covers, such as this beautiful Black Stretch fit cover from Car Covers.com and other indoor Corvette car covers from Amazon.
If we never put another car cover on a Corvette it will probably be to soon!!!!  Luckily for you though we have narrowed down the list of the numerous different brands and indoor covers to bring you only the best indoor corvette car covers to our list.
Our goal and our promise was to find only the best Corvette Car covers for our list.  With the amount of energy and resources committed to make this project come to life we simply cannot have sub par products on the list.  Only the best!
All Corvette Car cover brands presented on this page have endured vigorous inspection, scrutiny of quality and check for fit on our own C7 Corvette.  Our goal was to provide not just a functional review of a Car Cover but to present Corvette Car Covers that are truly worthy of your Corvette.  Superior appearance, fit and quality are all features that can be found in the represented Car covers.     
We present to you our Best Indoor Corvette Car Cover options for your review.  Clickable links are provided for useful additional information about options and the lowest priced selections we could find at the time.  
We have two sections for C7 Corvette and they are one without Logos and one with GM Brand Corvette Car Covers with Logos.
---
Best Indoor Corvette Car Cover for C7 Without Logo
BA Rank

Retailer/Brand


#1 BEST

SR-1

C7 Stingray, Z51, Z06, Grand Sport Corvette Ultraguard Stretch Satin Indoor

#2

Car Covers

C7 Stingray, Z51, Z06, Grand Sport Corvette Indoor Black Satin Shield Car Cover

Best Price Approx


Reviews


Pros


5 Star Reviews!
Keeps dust off your Corvette when your not driving it!
1 Year Warranty
Snug Custom Fit
Satin Finish
Two Tone Colors
Fewer seams
Soft inner layer
90 day return policy

5 Star Reviews!
10 Year Limited Warranty
Soft Fleece Liner
Different options for spoilers on request
Free Shipping

Cons


Indoor use only
Tight fitting can take extra time if your in a hurry

Indoor use only
Tight fitting can take extra time if your in a hurry

Cool Features


Multiple two tone color options
Comes with storage bag
Machine washable
Soft inner layer wont scratch paint



Bottom Line


Breathable, will not hold moisture inside your Corvette.  Super high quality, snug fitting makes your Corvette look like a million dollars sitting in the garage.

Great looking black cover with all the same features as the competitors.  Slightly lower cost but built from the best in the business.

What We Liked Most

Two Tone Colors
The soft inner layer
Snug fit looks sharp
Smooth as a baby's you know what

Black elegant looks
Soft all over cover
Note: Some links on this page are part of our affiliate program and provide a small portion of proceeds to fund the administrative costs and to fund more product reviews.  We are not paid to perform the reviews or are we given any products for free.  
---
Best C7 Corvette Car Cover With Logo
Compare


C7R Inspired, Stingray, Z51, Z06, Grand Sport Corvette Indoor Cover With Logo

C7 Corvette Outdoor Car Cover Black with Large Stingray Fender Logos, With Logo

GM Genuine 23142883 Indoor Vehicle Cover Small Logos, With Logo

Best Price Approx


Reviews


Pros


Speaks for itself!  If you want to have an amazing cover and leave an impression this is the cover for you!
Premium Quality

Indoor and Outdoor
Stingray Logo

Cons


You will never want to take the cover off
Expensive
Indoor Only
Could fit a little snugger

May not fit models like the Z06, ZR1 and Grand Sport (check fit)

May not fit models like the Z06, ZR1 and Grand Sport (check fit)
Indoor Only

Cool Features


C7R Corvette Racing inspired look or Z06 Logos

Stingray Logo

Stingray Logo

Bottom Line


The absolute best looking Corvette cover cover you can buy if money is not an issue

Cool Stingray logo and safe for outdoor use with a price to fit the budget

Cool Stingray logo and safe for outdoor use with a price to fit the budget

What We Liked Most

Cool looks match your model!

One of the only C7 logo car covers we could find

Very light weight and easy to install
Pin This Best Indoor Corvette Car Cover