LT1 Crankshaft 2014 C7 Corvette
LT1 Crankshaft: 1538MV forged steel (twisted)
Stroke
3.62 inches or 92 mm
58x reluctor wheel to feed crankshaft speed to the new E92 engine controller.
Induction Hardened Journals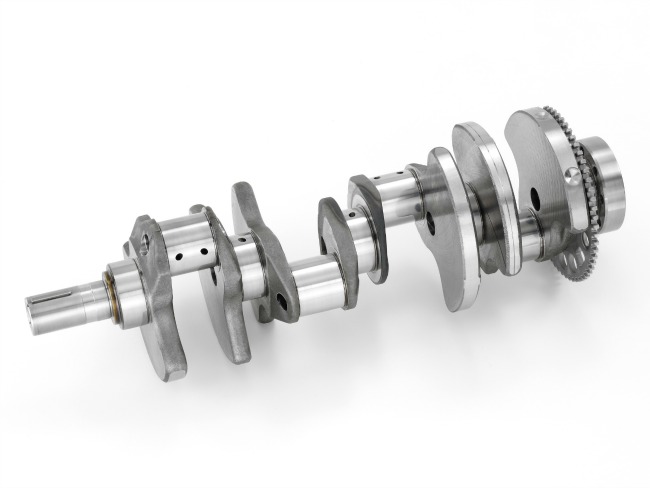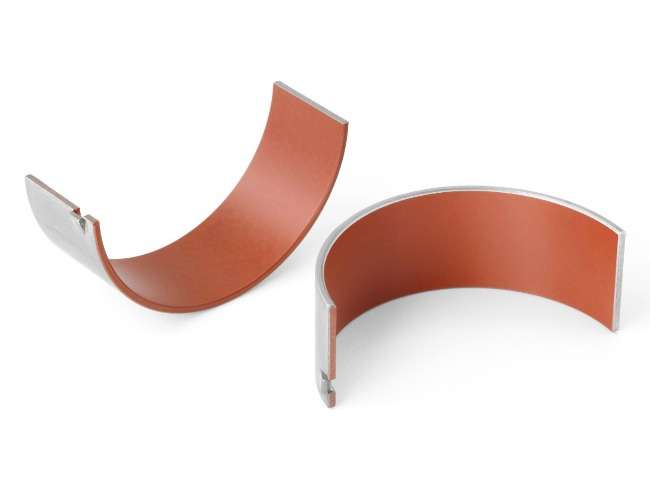 Rod Bearing

New Polymer Bi-metalic coated eccentric Crankshaft Rod Bearings.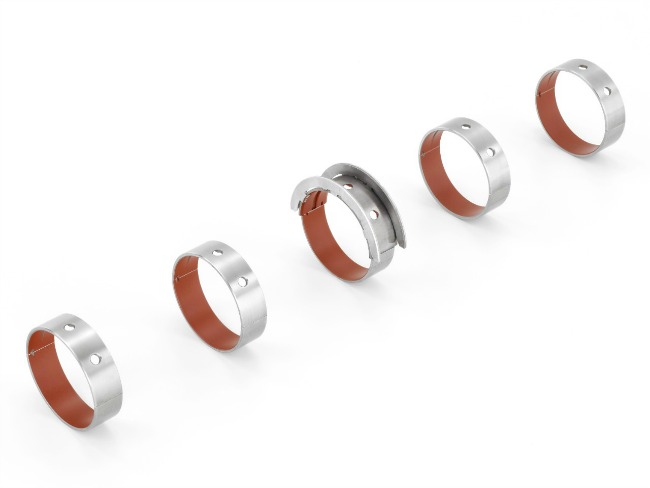 Main Bearings
New Polymer Bi-metalic coated eccentric Crankshaft Main Bearings. Top oil groove narrows from 5.5mm to 4mm in the LT1. 3 peice upper thrust bearing with 180 deg washer design.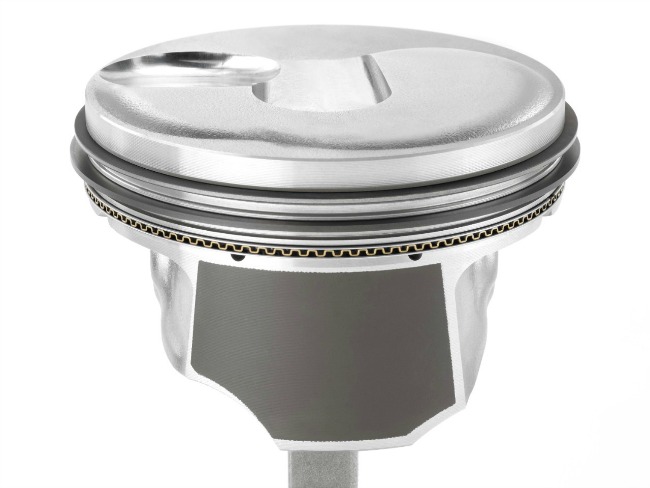 LT1 Piston

LT1 Pistons carry over the black coating found on the LS3 and other Gen 4 engines to control knocking and reduce friction on startup. Pistons are made for GM by Mahle and are eutectic aluminum alloy.
The Relief in the center of the piston is for the direct injection fuel "Bowl."
Ring Pack stays the same from the LS3 engine. Also a carry over is the oil piston drain back holes near the ring grooves.
The Piston skirt is notched for the new oil jet cooling system that sprays from the main journals. Compare lower left piston skirt to the LS3 piston skirt comparison on the pictures below.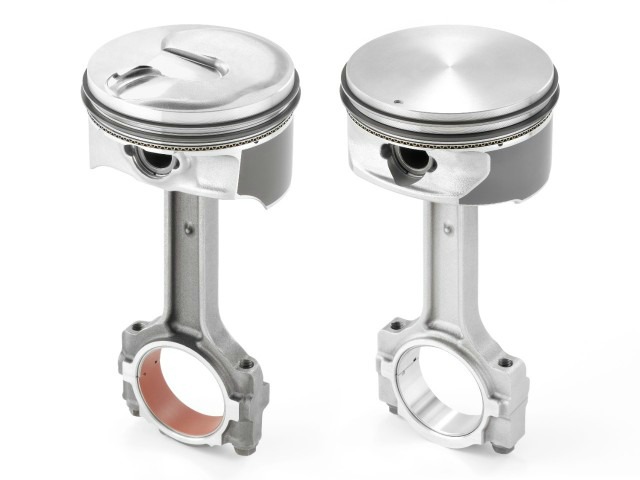 LT1 (left) LS3 (right) Comparison

The LT1 Piston is different from the LS3 of the Gen 4 engine in several ways. The first you may have noticed are the valve reliefs. This should not mislead you into thinking that the LT1 has low compression. If you take a closer look you will see that the design actually pops up above the flat of the piston. At 11.5:1 its one of the highest compression ratios in a base Corvette in several decades. Also note the distance from the top of the piston to the first ring and compare that to the LS3 on the right. This increase in helps produce a more durable piston and control oil use better.
Rods remain a high strength PM Powedered Metal Forging with lightweight Crank Ends and wide tapered piston pin end.
Return to Corvette C7 Corvette from LT1 Crankshaft