Friend: Never Find Another Dead Corvette Battery in Your Car | We Compare the Best C7 Corvette Battery Tenders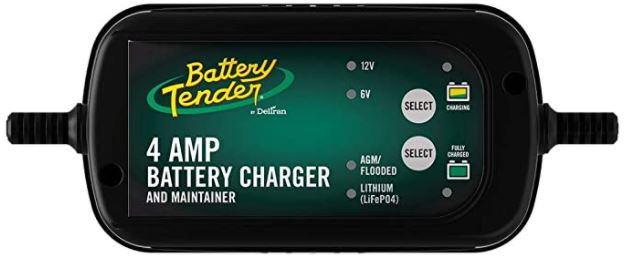 C7 Corvette Battery Tender
Comparisons of C7 Corvette Battery Tenders | By Chris Trautman

The C7 Corvette Battery Tender is an essential product for your Corvette.  The Corvette is unlike your others cars.  They are typically driven infrequently which then leads to parasitic electrical draw to suck the capacity out of your stored electrical charge inside of your battery.
Without driving your car the battery never has a chance to be charged by the alternator.  It would not be unheard of for a C7 Corvette battery to be dead within 2-3 weeks, even a new one!
Add any changes like independent electrical devices and all bets are off!
So what do you do?
What GM did was provide a battery protection package to the vehicle when you were first bought the corvette.  Chances are your not the original owner or you never got the tool that came with the car.
They run around $100
So what is the Corvette Battery Protection Package?  Short answer: Its a small portable battery charger with convenience features incorporated to make for easier use.    
Genuine GM Accessories 22969090 Battery Charger
The Corvette Branded chargers major features over the Battery Tender Brand is the convenience of plugging directly into the cigarette lighter and selecting maintain or charge.  The selling point is convenience. 

So what is the "Corvette Branded" Protection package based off of?
In short it's made by CTEK, and the closest comparison is the

CTEK - 40-206 MXS 5.0 Fully Automatic 4.3 amp Battery Charger and Maintainer 12V (40-206)
What are the Major Differences Between CTEK Model and Corvette Battery Protection Package?
The CTEK model 40-206 does not come standard with the cigarette adapter, although you can upgrade.  Also, the controls are more universal if you wanted to use on a smaller battery.  Once adding the  adapter the price gets really close to the GM Corvette branded version.  
So What Features are Different Between These C7 Corvette Battery Tenders?
Battery Tender   022-0209-BT-WH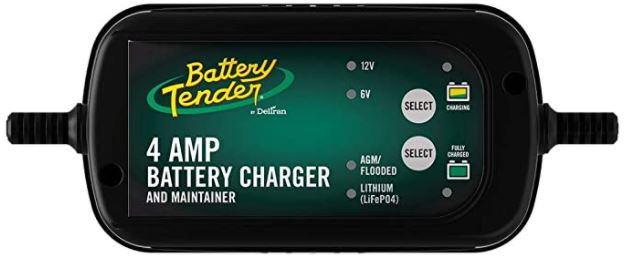 Amperage: 4.0
12V Plug: No
6V Option: Yes
Price: Lowest
Charging Steps: Infinite 
Safe connected 24/7

Corvette Protection PKG
Amperage: 4.0
12V Plug: Yes
6V Option:  No
Price: Highest
Charging Steps: 4
Safe connected 24/7 

CTEK Model 40-206 
Amperage: 4.3
12V Plug: Optional
6V Option:  No
Price: In the middle
Charging Steps: 8
Safe connected 24/7

What About Trickle Chargers?
Would you trust your $60+ thousand dollar Corvette  to an $8 trickle charger?  We don't, and neither should you!  A trickle charger can barley keep the battery at the capacity you started with.  A parked Corvette draws about the same amount a trickle charger can provide to charge your battery.  
We do not recommend trickle chargers for 24/7 unmonitored charging.  Your battery can be damaged since most trickle chargers do not adjust for charging state.  Pay the little extra money and keep your battery and your car safe!
Save the trickle chargers for your lawn mowers!
C7 Corvette Battery Tender