Corvette Brake Parts
Corvette Brakes are great from the factory in the Later generation of cars. If you take you car from the street to the track though you may need some serious upgrades. Its Likely though you wont need any on a street car. But if you like the looks of a drilled and slotted rotor. And they do look cool! Look for ones that wont crack, warp or rust! Customer service, warranty and good reviews are important with brake rotors. Without any one of those three you risk being disappointed!
While slotted rotors do not improve brake cooling, they provide a nice cleaning action to wipe away friction debris. Friction dust and gas gets sandwiched between the pad and the rotor, and this can reduce pad bite. Independent opinions show that slotted rotors do not improve the brake performance as much as drilled rotors, but they are structurally stronger to handle severe thermal shock.
Air flows over and through the drilled holes on drilled rotors to effectively dissipate heat and eliminate hot spots. If the drilling process is not done correctly it can severely reduce the life of the rotor.
The best rotors are treated with a zinc dichromate finish to keep that new rotor look. 
Now for Brake shoes! Just like shoes you wear you have many options and uses. You have purpose driven brake pads just like you have basket ball shoes, walking shoes and shoes for your grandma. The best way to understand is to compare the different types of pads and rotors with the topics I discussed earlier. Then come back search our site to Compare the prices. 
Corvette Brake Parts its all about the lines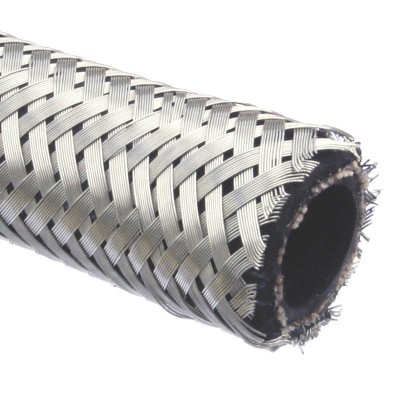 Corvette Brake Stainless Steel Line Upgrades
Like any OEM part, brake lines on late model Corvettes are mass produced primarily for street use.  Benefits of upgraded brake lines go beyond the visual appeal and produce actual results.  Stainless steel flexible brake lines produce a much harder brake pedal feel and eliminate that sponge feeling brake pedal under braking.  That's because the Stainless steel lines are more dimensional stable. The stock brake lines actually expand upon brake pedal application thus giving that uneasy bottomless feel.
Benefits of Stainless Steel Flex Lines: 
Improved Brake Feel
Increased Durability 
Longer Life
Improved Safety
Increased Abrasion Resistance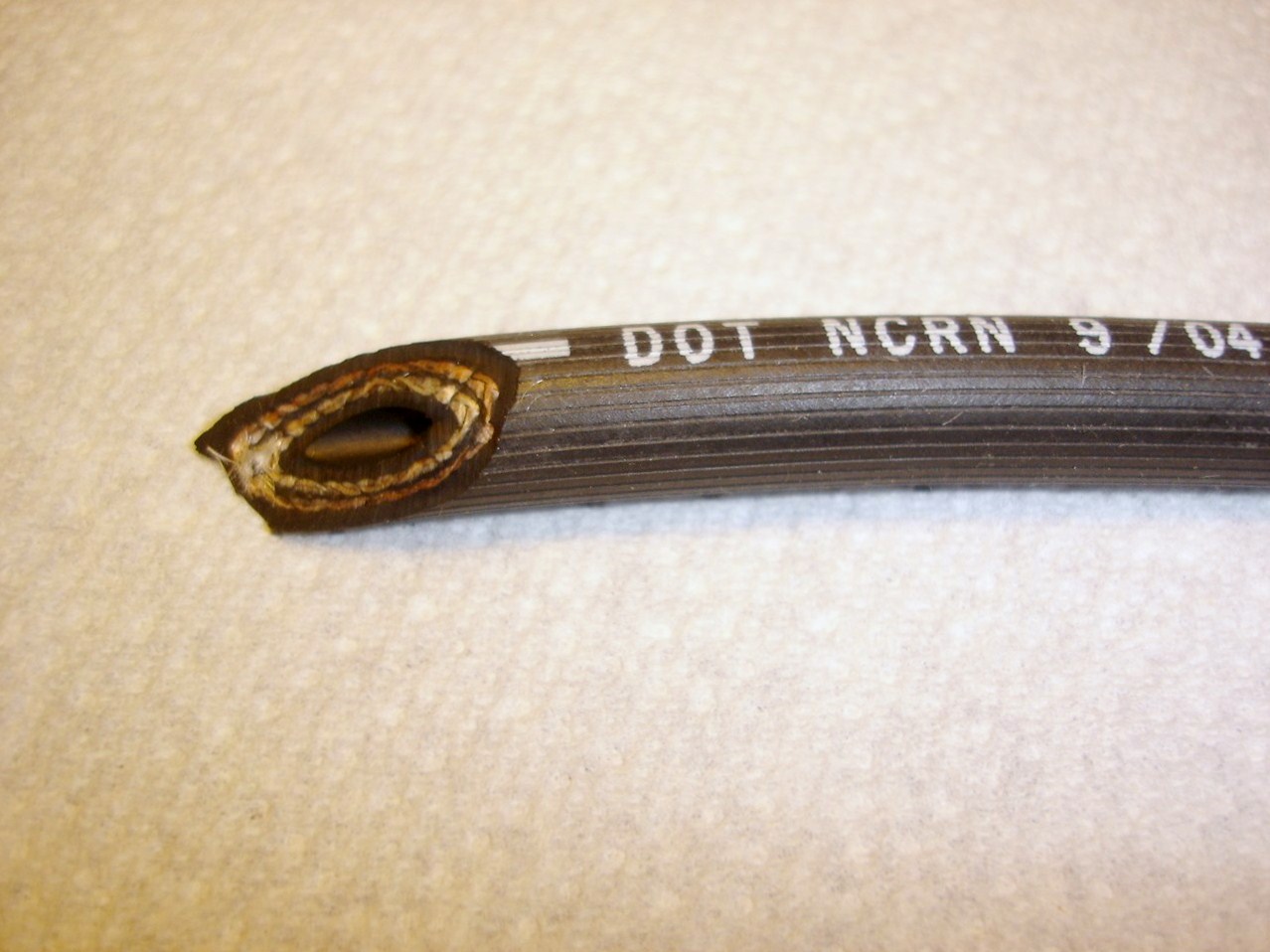 OEM Style Rubber Line
Notice the cheap design of OEM unenforced rubber hose.  This can lead to mechanical failures such as cuts from road debris.  Damage from wear or the elements or even sabotage. 
Find Our Recommended Products With Reviews!
Click here to return to the Home Page from Corvette Brakes
Please Share Any Parts Review You May Have?
It can be anything? Please Share it! What you liked or disliked!