Corvette Rental Chicago Rental Cars and Ideas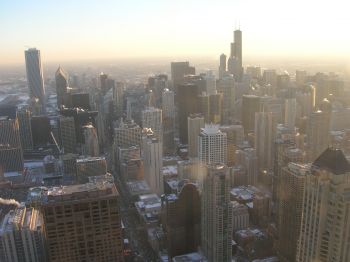 Corvette rental Chicago is a great way to see the area of lower Lake Michigan. If you fly in to pick up your Corvette you will most likely fly into Ohare or Midway airport. That can affect how you pick up your. You may have to arrange your own transportation to pick yourself up and get your car. Others might pick you up or have the car waiting there for you. It all depends on what is available at the time. Once you have your car I recommend checking out the Sears or John Hancock towers. Check out the magnificent mile downtown it has lots of cool stores and places to eat. Check out navy pier, its very fun in the summer.
If none of that is for you and you are like me jump in the car and start heading up towards Michigan. Take I94 east towards Detroit once you get to St. Joseph/Benton Harbor look for 31 north to South Haven and Holland. Gingerman Raceway is in South Haven area. Make sure and check them out. If going in circles is not your thing you can always head to US 131 dragway in Martin. Its the best drag strip in west Michigan. If you are more of a NASCAR guy dont take US 31 north keep heading to detroit and check out MIS Michigan International Speedway in Brooklyn, Michigan.
Corvette rental ideas gingerman raceway
Before you can do all that you might want to check out the rental car agencies. Try Hertz or AVIS first they are a little more main stream and have better daily and weekly rates. After that you get into the Luxury car rentals like, Chicago Exotic Car Rentals, Inc. Look under sports cars for your Vette. When I looked its not on the main page so check around. The prices are not that bad considering what you are getting. There maybe more rental places and I will add them as I get some feedback from customers that have used them. Have any you want to recommend from anywhere use the contact us form below.

Have something to share about Corvette parts or the best wax you like to use!
Do you have a great information? Share it! This is the place where everybody in the Corvette community can share things about their Corvette. Have a question ask it here. Share a picture of your car here.
Click here to return to the home page from Corvette rental Chicago