1968 corvette big block hood won't open.
by garry Eck
(toms river nj)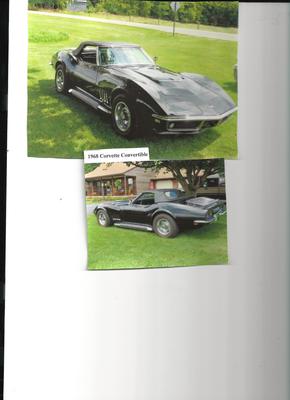 great car if I could get the hood open. Former owner Rube Goldberg
1968 corvette big block hood won't open. Tried using a 3ft piece of rebar and went through the 2nd gill on the driver side. As noted on the internet). Hasn't worked yet. Went to passenger side an popped seal in the fire wall through the windshield wiper trough. Still cannot reach mechanism. Another article says I can come up from under the car on the passenger side but do not see access. Any other suggestions. Just bought the car a week a go and hood opened fine. then it stopped. I pulled the brake release and it did nothing, When I looked under the dash I noticed a previous owner had a wire clothes hanger going through the same hole as the hood cable. A rube Goldberg fix. There is also a small hole drilled in the channel under the hood. I can see it in the space between the hood and the fender right where the hood release is. So someone has had this problem before and did a pathetic job trying to fix it or cover it up. I can't believe the guy I bought it from (owned it 10 years) and says he never had a problem. I say BS,
Help or suggestions would be appreciated.
Join in and write your own page! It's easy to do. How? Simply click here to return to C3 Corvette Ask!.