The Best C7 Z06 Supercharger Upgrades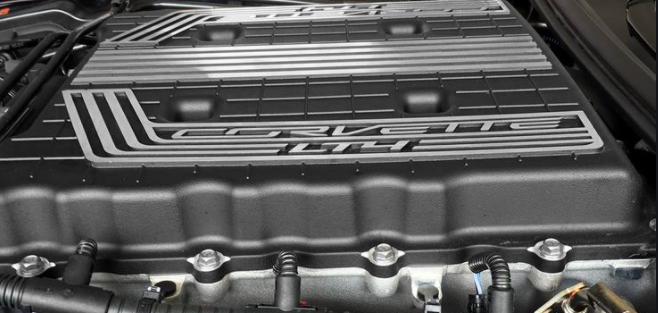 C7 Z06 Supercharger Lid Upgrade 2015-2016
We have assembled the Best C7 Z06 Supercharger Upgrades List (2015-2019) on the planet!
First, we suggest you prioritize your first upgrades be for the cooling system. Especially if you have 2015-16 models, then proceed to the Supercharger Upgrades.
Why you ask?
Corvette engineers admit to missing the mark for the cooling needs on early Z06 Corvettes. They claim that adding performance upgrades compounded the issue of inadequate cooling, so we suggest an upgrade to your Radiator as well as your Supercharger.  
After you have the Radiator sorted out proceed to the Supercharger lid.
The new style 2017+ Supercharger lids are 2 inches taller and provide better intake air cooling through better thermal transfer.
C7 Corvette Performance Upgrade Q&A Comments
How to Learn More

Click on the "Text Links" or the 


Button to shop and compare product features and details with our affiliate partners. 
C7 Z06 Supercharger Upgrades | By Chris Trautman
Note: Links are part of our affiliate program and provide a small portion of proceeds to fund the administrative costs and to fund more product reviews.  We are not paid to perform the reviews or given any products for free.  
Supercharge Your Supercharger | C7 Z06 Performance Upgrades 
1. C7 Z06 Supercharger Lid Upgrade 2015-2016.......
In 2017 GM upgraded to a new C7 Z06 Supercharger Upgrade lid design.  The result reduced heat soak inside the intercooler on top of  the Supercharger.  This new lid is taller and modifies the design of the top visible portion of the engine supercharger.  A new hood insulator GM PN 84016133 will be required to compete this upgrade.   
Both are easy to change yourself with basic hand tools and can be done in about hour!
Nitrous Oxide Kit
2. C7 Z06 Supercharger Nitrous Oxide Upgrade Kit.....
Not satisfied with 650 hp?  How about 950, is that enough?  We thought so!  This easy to install system will get you instant results.
C7 Z06 Upgraded Cold Air Intake
3. C7 Z06 AFE Performance Intake System price comparison on this link: AFE Performance Intake System 
C7 Z06 Supercharger Upgrade

The best C7 cold air intake for C7 Z06 is also the best dollar per horsepower upgrade.  The AFE Momentum Pro 5R intake system unleashes an extra 37 horsepower and 33 lbs. ft. of torque on our Z06 Corvettes.  
The innovative design increases airflow through proprietary means to unleash the power that was robbed by the restrictive stock unit.  Kinda makes you wonder why you shouldn't upgrade now.  
So is the C7 corvette cold air intake worth it?  Heck Yeah!
The afe cold air intake c7 corvette is our number one C7 Z06 performance upgrades suggestion!
4. C7 Z06 PCV Oil Catch Can and Hardware with Check Valve & Clamps
Clean up your Crank case vapors with this upgraded catch can and coalescing system.  Return that oil back to the oil pan and not the intake track.  
Top Must Have | C7 Z06 Cooling Upgrades
It imperative you consider upgrading your cooling system if you plan to run more boost or juice through your LT4!   
So, a little info you may or may not know, some C7 Z06 Corvettes have cooling issues when used in high power demand applications. Most owners will not experience this unless the car's cooling system gets massively heat soaked with hot weather and track-based high-speed/load events.
The C7 Z06 was engineered with a "pro driver @ 86 degrees" design standard for all performance development. The philosophy had proven to work well for GM for many years. After a few years, GM realized that owners on tracks in southern warmer climates had issues overheating and cars going into reduced power modes.  
The first generation of Z06 Corvettes (2015-2016) had the majority of the issues. 2017+ GM solved the cooling problems, and many companies have come to the rescue with Cooling Upgrades for the Corvettes without the extra cooling or those that require additional upgrades.  
Educate yourself on all the fixes..........
1. C7 Z06 Radiator Performance Upgrade..........
The number one thing GM had to do to fix the cooling issue was to increase the size of the radiator on later generations of the C7 Z06 Corvette.  More volume equals better cooling efficiency.  For the rest of us, early Z06 owners (our selves included) require us to upgrade on our own.  The first radiator in this section has a higher price point and may work better in extreme situations.
2. C7 Z06 LG Motorsports Radiator Upgrade........
LG Motorsports makes some of the best performance parts you will find for your C7 Corvette and they were one of the first to offer cooling upgrades for the C7 Z06.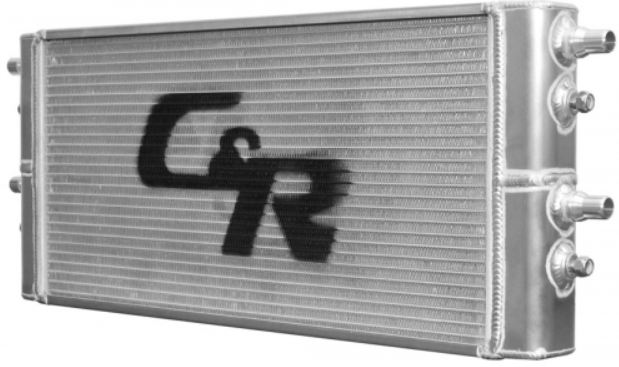 3. C7 Z06 Intercooler Radiator Upgrade..........
This little radiator cools the coolant in the Supercharger air to water intercooler system.  For maximum performance we suggest upgrading to increase the cooling capacity of your intercooler and thus decreasing the intake air temperature which increases the air density and thus increases the horsepower potential of what your engine can produce.  
C7 Corvette Performance Upgrade Q&A
Not sure how to increase the horsepower or performance in your C7 Corvette? Ask or search our database in this Q&A Section.
Do you have a question or great information to share, ask it here!
What Other Visitors Have Said about C7 Corvette Performance Upgrades
Click below to see contributions from other visitors to C7 Corvette Performance Upgrades...

C7 Z06 Supercharger Upgrade