C7 Ask Corvette Help!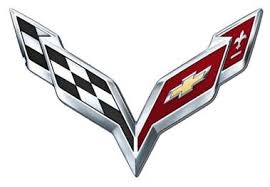 Need Answers Faster?  Click Here and Check Our Premium Answer Service!

Read Corvette Ask How-To Section first! New window will open then come back here!
You can Post New Questions in the boxes below
Respond or Read Postings Below by clicking the blue links if you are curious or have something to share.
We ask if you are posting a new question to state your description (first block) as short and specific as possible. You can write as much as you need in the problem block.
Please dont include contact information except where required. Our system will automatically respond to you when you have an answer.
Our system is safe so you never have to worry about privacy.
We thank you so much for visiting and sharing now lets get to work!
Click Here to Return to the Home Page from C7 Ask
Have a Question About a C7 Corvette Ask it Here!
Please share as much information about your problem as you can! But please do not include any personal information like email or phone numbers. This is for your own protection.

If you need help sooner check out our
Corvette Answers Technical Assistance Premium Service!
Answers
Scroll & Click below to see Corvette Ask Questions from other visitors to this page...
P.S. The questions with stars have been answered (comments) and rated. Scroll down more to see unanswered questions with no stars or click a question to read the comments and add more information!

Use the form above to enter your question and once it gets approved look for it below! You will receive an email that will take you to your page!