The Best C7 Z06 Performance Upgrades
We have assembled the Best C7 Z06 Performance Upgrades List (2015-2019) on the planet!
Starting at the top, we guide you to prioritize your first upgrades to the cooling system especially if you have 2015-16 models.
Why you ask?
Corvette engineers admit to missing the mark for the cooling needs on early Z06 Corvettes. They claim that adding performance upgrades compounded the issue of inadequate cooling, so we suggest cooling upgrades first.
The remaining items in all sections are the Best of the Best C7 Corvette Upgrades in each particular section.
How to Learn More

Click on the "Text Links" or the 


Button to shop and compare product features and details with our affiliate partners. 
C7 Z06 Performance Upgrades | By Chris Trautman
Table of Contents (Click to Skip to that Section):
Top Must Have | C7 Z06 Cooling Upgrades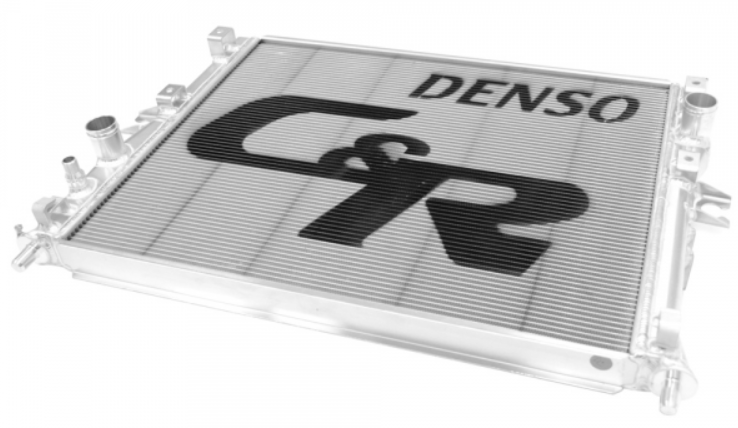 C7 Z06 Performance Upgrades for Cooling
So, a little info you may or may not know, some C7 Z06 Corvettes have cooling issues when used in high power demand applications. Most owners will not experience this unless the car's cooling system gets massively heat soaked with hot weather and track-based high-speed/load events.
The C7 Z06 was engineered with a "pro driver @ 86 degrees" design standard for all performance development. The philosophy had proven to work well for GM for many years. After a few years, GM realized that owners on tracks in southern warmer climates had issues overheating and cars going into reduced power modes.  
The first generation of Z06 Corvettes (2015-2016) had the majority of the issues. 2017+ GM solved the cooling problems, and many companies have come to the rescue with Cooling Upgrades for the Corvettes without the extra cooling or those that require additional upgrades.  
We cover the details of all the fixes below..........
1. C7 Z06 Radiator Performance Upgrade..........
The number one thing GM had to do to fix the cooling issue was to increase the size of the radiator on later generations of the C7 Z06 Corvette.  More volume equals better cooling efficiency.  For the rest of us, early Z06 owners (our selves included) require us to upgrade on our own.  The first radiator in this section has a higher price point and may work better in extreme situations.
2. C7 Z06 LG Motorsports Radiator Upgrade........
LG Motorsports makes some of the best performance parts you will find for your C7 Corvette and they were one of the first to offer cooling upgrades for the C7 Z06.
3. C7 Z06 Intercooler Radiator Upgrade..........
This little radiator cools the coolant in the Supercharger air to water intercooler system.  For maximum performance we suggest upgrading to increase the cooling capacity of your intercooler and thus decreasing the intake air temperature which increases the air density and thus increases the horsepower potential of what your engine can produce.  
Horsepower Enhancing | C7 Z06 Performance Upgrades for Exhaust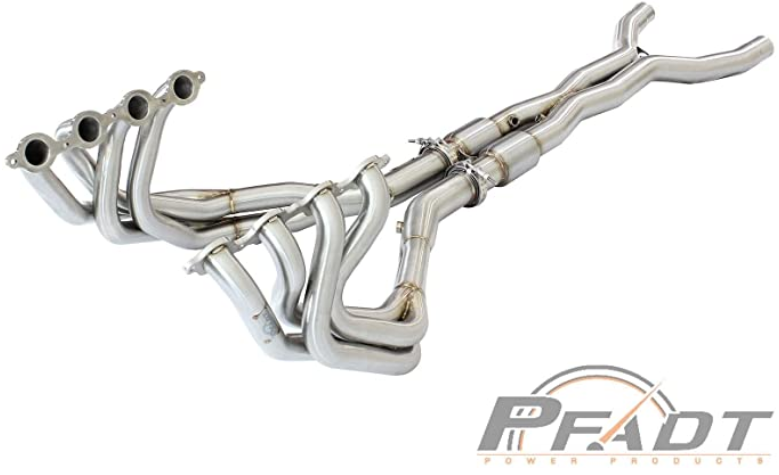 C7 Z06 Performance Exhaust Upgrades
Always ensure you select proper application and use for all exhaust system upgrades.
1. C7 Z06 aFe PFADT Series Header and X-Pipe........

Install that free flowing upgraded performance sound for your next Corvette.  Install this to check off one more item on our C7 Z06 Performance Upgrades list.
2. C7 Z06 Borla Exhaust Cat Back Upgrade........
Turn your Corvette sound to a unique orchestra distinct to you!  Stand apart from other C7 Corvettes.  If your about assertive, head turning sound for your Corvette this is the exhaust for you.
3. C7 Z06 Borla Exhaust Cat Back Upgrade Entry Level Price Point
Don't have the budget for the full Borla system this is your next best option.
4. C7 Z06 Corvette X-Pipe Exhaust Upgrade........
This C7 Z06 X Pipe Upgrades the sound to your Corvette without breaking the bank or your ear drums.  Installing just this X-pipe in combination with the stock NPP exhaust feature and stock system cat back exhaust creates the ultimate sound for the best of both worlds.  Sound for around town and silence for the highway.  For the ultimate in sound switch on demand with this cool setup! 
Note: Links are part of our affiliate program and provide a small portion of proceeds to fund the administrative costs and to fund more product reviews.  We are not paid to perform the reviews or given any products for free.  
Supercharge Your Supercharger | C7 Z06 Performance Upgrades For Induction Systems
This is the Best Cold Air Intake C7 Z06 when combined with these other Top Performance upgrades can take your Corvette to almost 1000 horsepower!  
1. C7 Z06 AFE Performance Intake System price comparison on this link: AFE Performance Intake System 
The best C7 cold air intake for c7 z06 is also the best dollar per horsepower upgrade.  The AFE Momentum Pro 5R intake system unleashes an extra 37 horsepower and 33 lbs. ft. of torque on our Z06 Corvettes.  
The innovative design increases airflow through proprietary means to unleash the power that was robbed by the restrictive stock unit.  Kinda makes you wonder why you shouldn't upgrade now.  
So is the C7 corvette cold air intake worth it?  Heck Yeah!
The afe cold air intake c7 corvette is our number one C7 Z06 performance upgrades suggestion!
2. C7 Z06 Supercharger Nitrous Oxide Upgrade Kit.....
Not satisfied with 650 hp? How about 950, is that enough? We thought so!  This system is easy to install and will get you instant results.
3. C7 Z06 Supercharger Lid Upgrade 2015-2016.......
In 2017 GM upgraded the Supercharger lid design to reduce heat soak inside the intercooler of the Supercharger.  This new lid is taller and modifies the design of the top visible portion of the engine supercharger.  A new hood liner will be required to compete this upgrade.   
4. C7 Z06 PCV Oil Catch Can and Hardware with Check Valve & Clamps
Clean up your Crank case vapors with this upgraded catch can and coalescing system.  Return that oil back to the oil pan and not the intake track.  
The Best of The Best | C7 Z06 Electronic Performance Upgrades
C7 Z06 Performance Upgrades for Electronics

1. C7 Z06 Morimoto LED Tail Lights.........

The C7 Corvette Tail Lights by Morimoto have become very popular with Corvette enthusiasts.  The design is similar to the new Chevy Blazer and the Lamborghini Aventador.  The cutting edge new look takes the C7 Z06 to a new level of evocative and sexy design as you leave others unmistakably in awe of both the power and beauty of the Z06.  See Video for Live Action
2. C7 Z06 AFM Active Fuel Management Range Disabler.......
Shudder in annoyance no more!  This eliminates the fuel management shudder in your Corvette.  We also recommend changing to the Gates Green Serpentine belt to help with this known issue.  GM even has a TSB for the belt, it's that bad.
3. C7 Z06 Power Programmer........
Get your tune on with the level one C7 Z06 Performance Upgrade to your ECU.  This unit plugs into your corvette computer and provides simple horsepower gains with minor re-calibrations that are not permanent or detectable.   
4. C7 Z06 Curb Alert Parking Sensor.......
Don't be that person, you know the one that pulls up to a car show and lands the front of their Corvette hard on the curb like a bad night time aircraft carrier landing in rough sea's.  
5. C7 Z06 Performance Plug Wires........
Pretty simply the best, low cost, easy to install upgrade that ensures a powerful spark that starts the combustion process like a bomb instead of a firecracker!  
6. C7 Z06 Best Radar Detector........
With a clean Install Wiring Kit and Factory Looking Mount and an added Laser Shifter you will have the ultimate setup for piece of mind!
With all that power comes responsibility! Hopefully, not too much, and that's what our Best Radar Detector recommendations are about.
Eventually, our luck runs out when we least expect it. We don't have to depend on luck when we have the technology to avoid a ticket!
Race Car Handling | C7 Z06 Performance Upgrades for the Best Handling Suspension System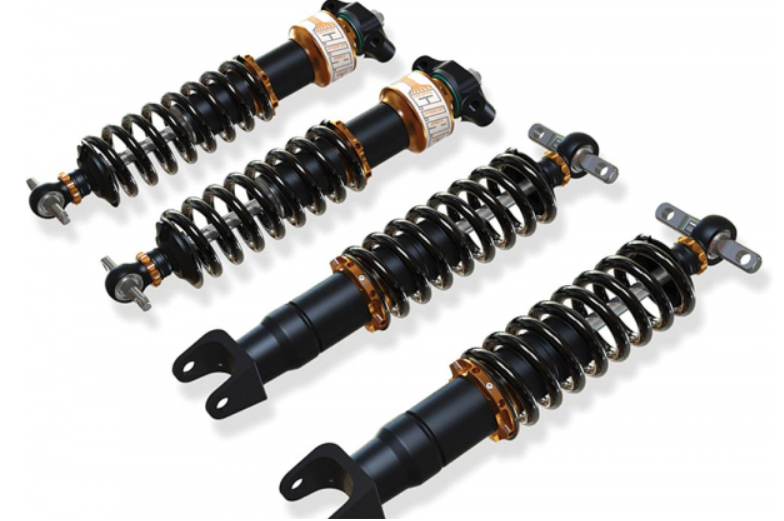 C7 Corvette aFe PFADT (pronounced fought) Coilover Shocks C7 Z06 Performance Upgrades
Cutting-edge C7 Z06 suspension upgrades are the best way to transform your Corvette into the type of handling Corvette that will have both the power and the handling to maximize its potential.  Take the Achilles heel out of your Corvette with these Z06 suspension upgrades. 

1. Cutting Edge, High Precision, C7 Z06 Performance Coilover Suspension Upgrade......
Yes, we know a Corvette is not a Corvette without leaf springs, but as exceptional as this setup has evolved over the years; it's still limited at the core of its design.  Cross talk from one side of your Corvette through the stock transverse leaf springs to the other loaded side of the car causes a lack of feeling or unsettling the cars handling.  If you are reading this you probably already know what we're talking about.  Don't take our word, check out this in-depth article on the C5/C6 generation.
Any high-performance vehicle produced today uses Coilover technology.  Make your Corvette technologically advanced with a set of precision-engineered Coilover shocks.  C7 Z06 performance upgrades are about making your Corvette the best it can be and Coilovers are where it's at!
Switching to Coilover shocks allows you to take total control of your suspension; this set of aFe PFADT (pronounced fought) shocks are fully customizable, enabling you to fine-tune your ride to precisely what you want!  
If you want to be in the top 1% of best handling Corvettes in the world click learn more about Coilover shock features and benefits 
2. C7 Z06 Suspension Ride Control Delete.......
Required for Coilover shock installs if you have magnetic ride technology on your corvette.  This will remove the fault indicator messages and remove the speed limit feature when a fault indication is active.  Essentially this simulates the shocks still being installed so normal operation of your Corvette can continue.
3. C7 Z06 Performance Shock Set By Corvette Racing Legend Johnny O"Connell.......
These shocks drop right into your non-magnetic ride C7 Corvette for instant cutting edge, high-performance suspension.  Johnny O"Connell had many years of seat time racing Corvettes.  If anybody knows about handling its him.  He spent years refining and developing these shocks for the highest performance shocks on the market.
4. C7 Z06 Upgraded Sway Bar End Links.......
Maintain that sharp handling feel with upgraded sway bar end links.  These end links put an end to the cheap OEM units that fail and cause noise and sloppy corner handling.   
5. C7 Z06 Double Adjustable Rear Toe Suspension Toe Links.....
If you have been through a set of tires or not take a look at your rear  inside tire wear sometime.  Most likely they are wearing faster than the rest of the tread.  Alignment from the factory is not always the best but the C5-C7 Corvettes struggle to get aligned properly due to lack of adjustment range in the factory suspension adjustment methods.  This is especially noticeable on lowered cars. These upgraded double adjustment links can pay for themselves in tire wear and life.  Do these before your next alignment!
6. C7 Z06 Performance Sway Bars........
We've saved the best C7 Z06 Performance Upgrades for last!  Drive hard into the corner in your Corvette with these upgraded C7 Corvette Z06 Performance Sway Bars.  These high-tech, precision tuned, performance sway bars are the icing on your proverbial suspension upgrade cake.  
C7 Corvette Performance Upgrade Q&A
Not sure how to increase the horsepower or performance in your C7 Corvette? Ask or search our database in this Q&A Section.
Do you have a question or great information to share, ask it here!
What Other Visitors Have Said about C7 Corvette Performance Upgrades
Click below to see contributions from other visitors to C7 Corvette Performance Upgrades...

C7 grand sport Not rated yet
I have 2019 grand sport. will the longtube headers that fit Z06 fit mine?
Cold air intake first? Not rated yet
Can I replaced my intake with a cold air intake before a cooling upgrade and not have overheating issues?