Inconsistent starting, running and heating.
by Sonny
(Goodlife@gmail.com)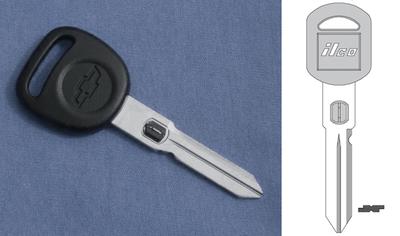 C5 Key Blank
Bought a 99 C5 came with no FOB remote but 2 keys only. Previous owner wired in a on/off switch as a BCM by pass I think. In short car would not run farther than 50 yards and would shut off. Taking the key out an rubbing it in a few seconds would restart. Later hear up and shut off but not restart. The following are on order and will be replaced soon,Battery, alternator, thermostat,and starter. Mechanics is unfamiliar with corvettes but I am unable to move it until parts arrive and replaced based on his recommendation. Personally doing a lot of reading I think most of the problem may be caused by the car's lack of communication from the computers which may be giving false symptoms to the mechanic. Needless to say I am a bit frustrated. One question I have is, without the remote key FOB is this in anyway affecting how the car performs? Can the car be driven and operated normally without one?